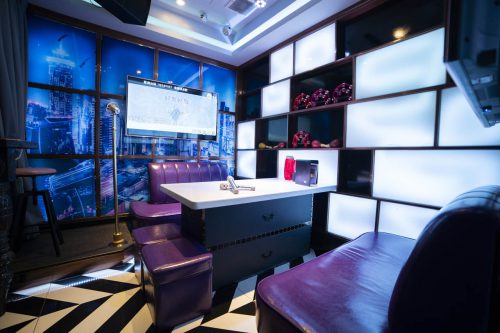 Family Friendly Environment
---
Having family friendly environment for our customers is always the Mission of our team members.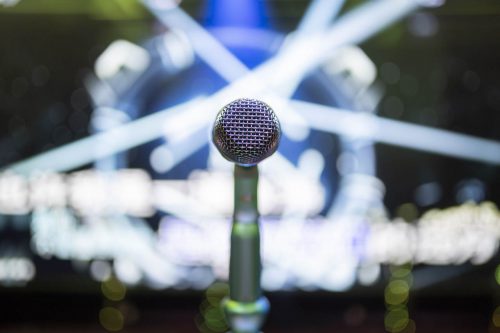 Stage Mic & Equipment
---
To ensure our customers to have a superstar feeling while singing, there is a mini stage equipped with a retro microphone in most of our rooms.
Our karaoke rooms are also equipped with 2 or more display screens, ensuring no obstruction during customers enjoyment. To top it all, a revolving disco ball providing a full stage singing experience.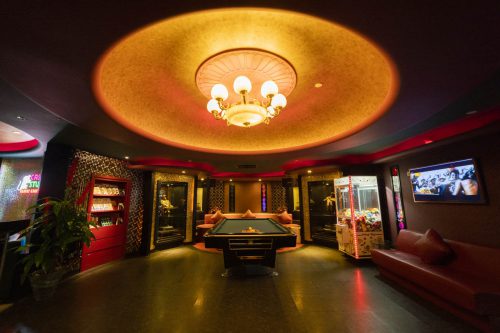 Spacious & Comfortable Room
---
Got a large group of friends to entertain in Singapore??
Cash Studio is the perfect place for a group members and family to gather.
Featuring a spacious VIP room and cosy private room for celebrating birthday, company event and many more, at all Cash Studio!

Superb lighting effect
All rooms in newly renovated outlets is having a special lighting effect panel to let our customer to select difference mode of lighting effect, every function is fantastic.
The most special lighting effect is called dynamic, this function makes all sports light turning and adjusting itself by following the speed of the music.

Customers Benefits
We allow our customers to bring their own fruits, foods or even drinks. (Only Non- Alcoholic Drinks).
Besides that our customers who below 5 years old are entitled to free entry.
First drink charge shall apply to child age 6 to 12.
So if you would like to organise a birthday party for your child, there is never short of an excuses to visit Cash Studio.

Widest Selection of Japanese Songs & Tagalog Song
We have the widest selection of Japanese Songs, J-pop, J-Rock by using our Daiichikosho-produced DAM Karaoke System or Joysound machine.

Besides that, you also can sing Tagalog songs at our few outlets.
Great Ambience & Sound System
We always believe that a quality sound system will be a crucial elements of its ambience and positive customer experience.

Latest Selection of Songs
Cash Studio Family Karaoke Box have a strong collection of Chinese, Cantonese, Hokkien pop and oldies, Malay and Indonesian rock and classics. Our English and Indo karaoke collection is one of the best in Singapore.

Member's Privileges – Free extension
Members of Cash Studio may continue using the karaoke room if no bookings have been made for the room till 1am*

(This is applicable from Sunday to Thursday before 1am)

Not applicable for Friday, Saturday,Eve and Public Holidays.

Student Promotion
Students with valid IDs can enjoy 10% off the total bill from Sunday to Thursday by simply presenting their student IDs to our Friendly staff before they start their singing session. Handheld Percussion Instruments / Game services
Cash Studio also offering tambourines, maracas, free wifi, mobile charges, poker card and dice set. At some of the VIP rooms we have hockey table as well as soccer table game.